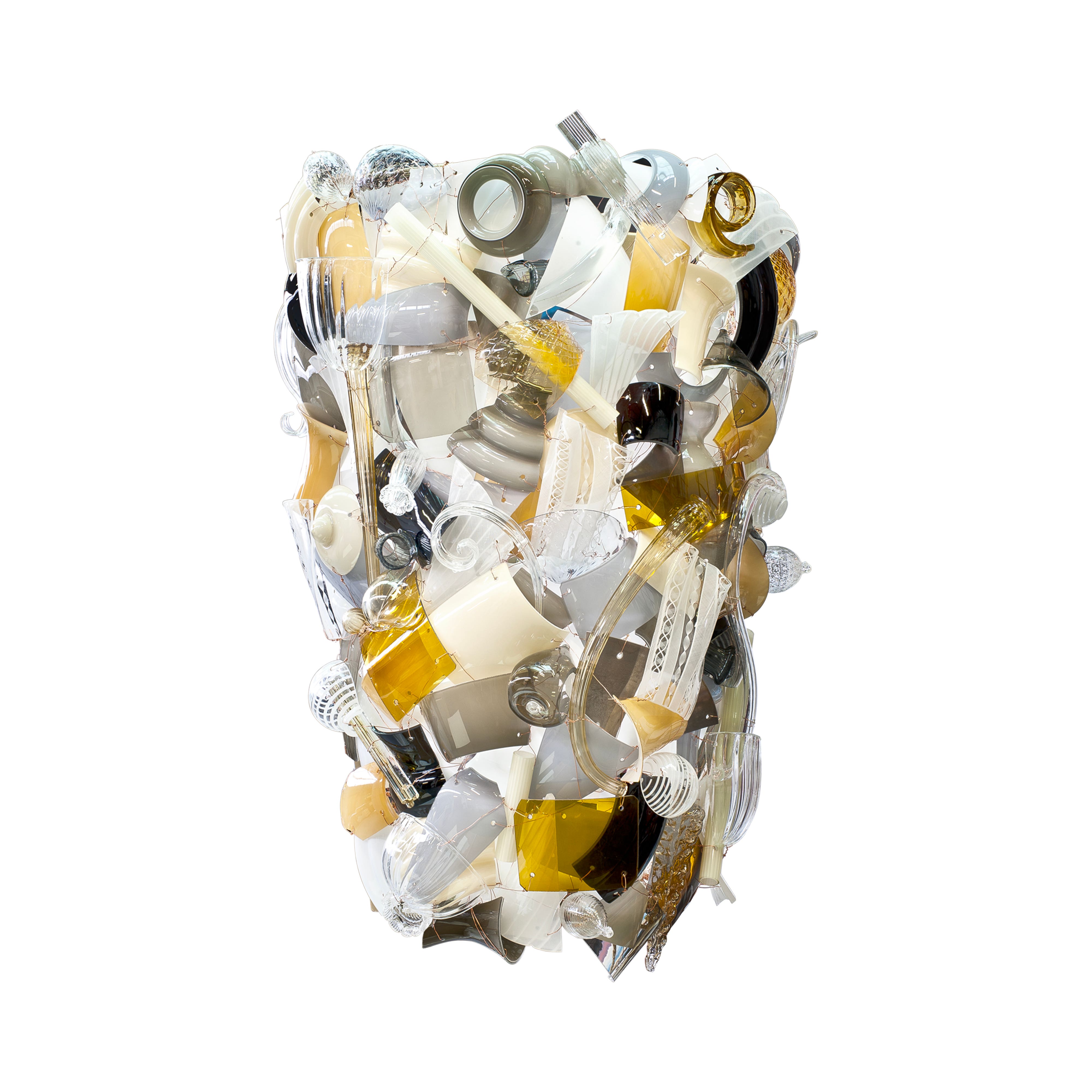 Designer: Fernando & Humberto Campana
Experience the style and charm of Murano applique and make your decor unique.
Designer: Fernando & Humberto Campana
Experience the style and charm of Murano applique and make your decor unique.
Request Info
The lamps of the Fragments collection are emblematic of the extraordinary sensitivity of designers Humberto and Fernando Campana with respect to issues like sustainability and recycling.
The cheeky and playful style of the two designers, together with their aim to transform manufacturing residue otherwise considered non-recyclable, giving it a new purpose and a new elegance, has led to the creation of unique and unreproducible works, obtained by deliberately assembling fragments of glass and historical pieces of the Murano fornace.
Wall lamp in multicoloured glass, composed of "fragments" processed using different traditional Venetian techniques and assembled to obtain an artefact the details of which cannot be reproduced in series.
The hardware is in painted metal.
This model is conceived in versions with four and nine lights.
Color

MULTICOLOR

Finishing

Golden painted metal

Ref.

TL302827000X0C7

MADE IN ITALY

Height

100 CM

Depth

80 CM

Diameter

40 CM

Year

2010

Collection

FRAGMENTS

Processing Technique

Mixed

Length

70 CM

Light source

9 x max 8W LED G9
Shipping times vary depending on product availability. Delivery of purchased products takes between 48 hours and 7 days from the date of order confirmation, depending on product availability. In the case of new launches, shipping times vary from 45 to 60 days. Check the delivery time in the appropriate section.
Designer
Ironic, inventive, and innovative, Fernando and Humberto have always been inspired by the incredible creativity of popular Brazilian culture. This distinctive trait of their works has spread and consolidated their fame worldwide.
The two brothers have been working together in San Paolo since 1983. Fernando graduated in architecture, while Humberto holds a degree in law and decided to participate in this partnership as a self-taught artist.
In 1989, they created their first collection, the "Desconfortveis", and later collaborated with Edra on the creation of the "Vermehla Chair", which is currently exhibited at the MoMA in New York, in collaboration with Ingo Maurer. In 2008, they were awarded the "Designers of the Year" Award by Design Miami and then presented a large retrospective at the Vitra Design Museum called The Antibodies in 2009.
Their collaboration with VENINI began in 2005, with Campane di Campana.