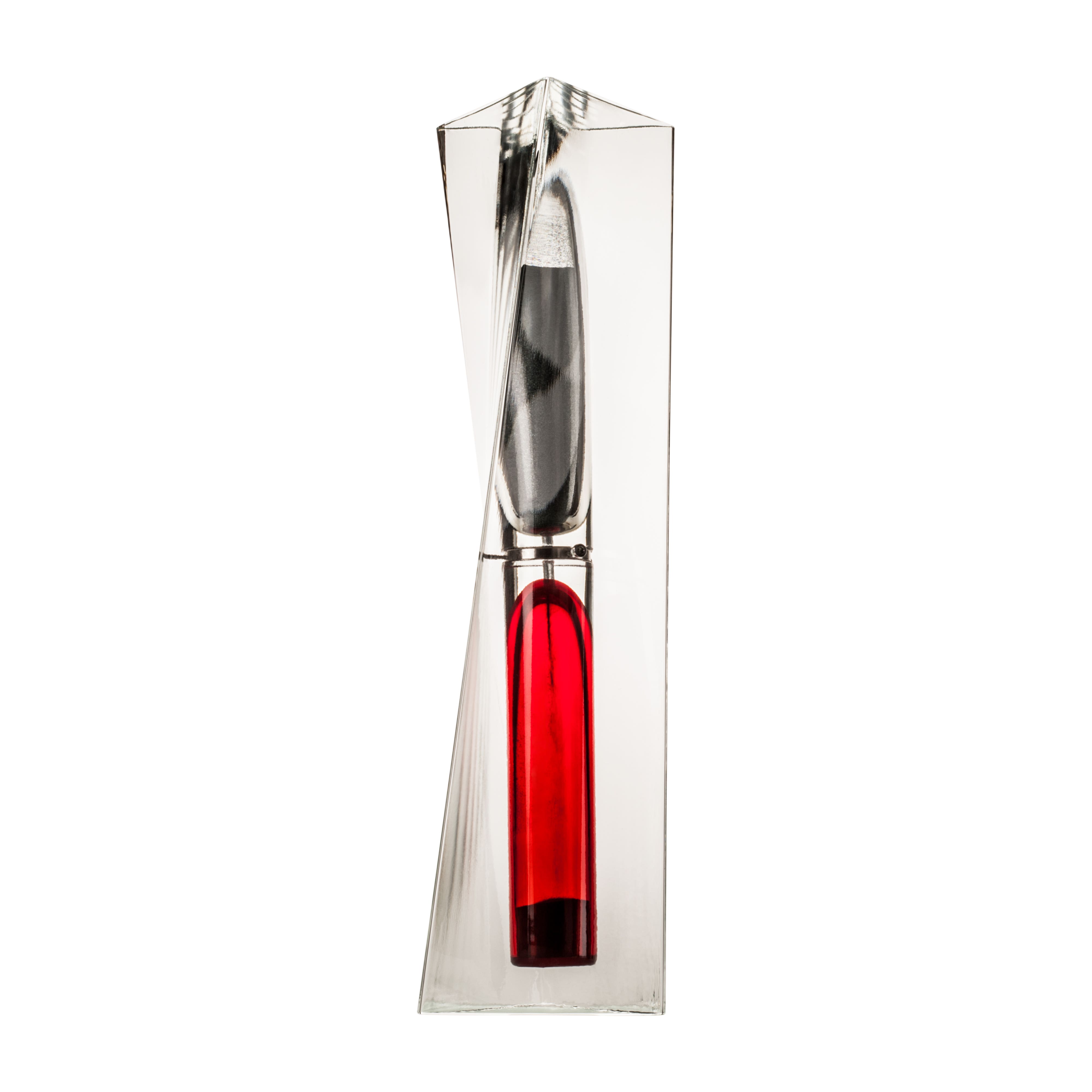 Color: CRYSTAL, RED, GRAPE
Be inspired by refinement and prestige of our Murano glassware signed by Venini.
Color: CRYSTAL, RED, GRAPE
Be inspired by refinement and prestige of our Murano glassware signed by Venini.
Request Info
"The collaboration between the master craftsmanship of the Venetian Glass and the layered geometric form has created this special piece of objet.
Architecture is defined through "Space" and "Time".
Perhaps metaphorically an hour glass can denote architecture.
The flow of the sand carries along the thoughts of the past and the future."
Tadao Ando
Color

CRYSTAL, RED, GRAPE

MADE IN ITALY

Collection

TADAO ANDO COLLECTION

Limited Edition

49

Processing Technique

Blown, Mixed

Height

54 CM

Length

13,5 CM

Depth

8 CM

Diameter

13,5 CM

Ref.

TO303298000X0AYB
Shipping times vary depending on product availability. Delivery of purchased products takes between 48 hours and 7 days from the date of order confirmation, depending on product availability. In the case of new launches, shipping times vary from 45 to 60 days. Check the delivery time in the appropriate section.
Designer
Before dedicating himself to architecture as a self-taught professional, Tadao Ando led a very varied life, working as a truck driver and boxer. His approach to Architecture has sometimes been classified as critical Regionalism and is based on the principles of minimalist aesthetics.
Ando is strongly influenced by the modern movement, in particular by Le Corbusier, but at the same time deeply linked to traditional Japanese architecture. In his work, he has always set himself a strong limitation in his choice of design themes in order to confer an almost "artisanal" feel to his objects in the definition of every detail.
The artist is famous for an exemplary style that evokes the material nature, the connection, and the reading of spaces in a typically Japanese manner through an aesthetical comparison with international modernism. A choice that is then translated into the almost exclusive use of fair-faced concrete, with formwork following the shape and size of Japanese tatami, often combined with wood and stone.

In 1969, the artist opened Tadao Ando Architects & Associates. His collaboration with VENINI began in 2011.
You might also like
Deco

Napoleone Martinuzzi