The excellence
The excellence of VENINI stems from a unique combination of Murano's exclusive traditional techniques –known only to the most skillful master glassmakers – the creative experimentation of artists from all over the globe, and an unusual selection of colours. At the Fornace (Kiln), nothing is left to chance.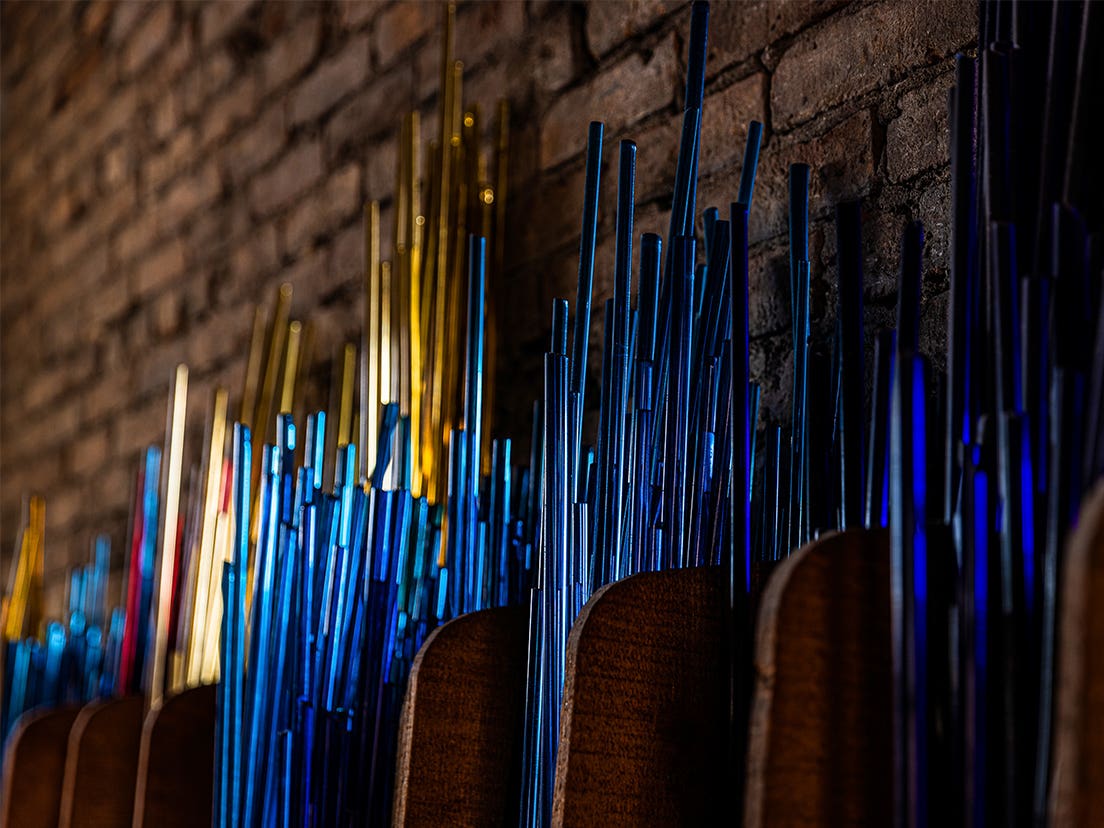 THE TECHINQUES OF GLASS
This is the cold-crafting technique that most challenges the skill and delicacy of the master glassmaker.
The distinctive characteristic of Beaten glass is that its surface is "sculpted" by hand with a grinding wheel. This creates countless small and apparently irregular marks on the glass surface.