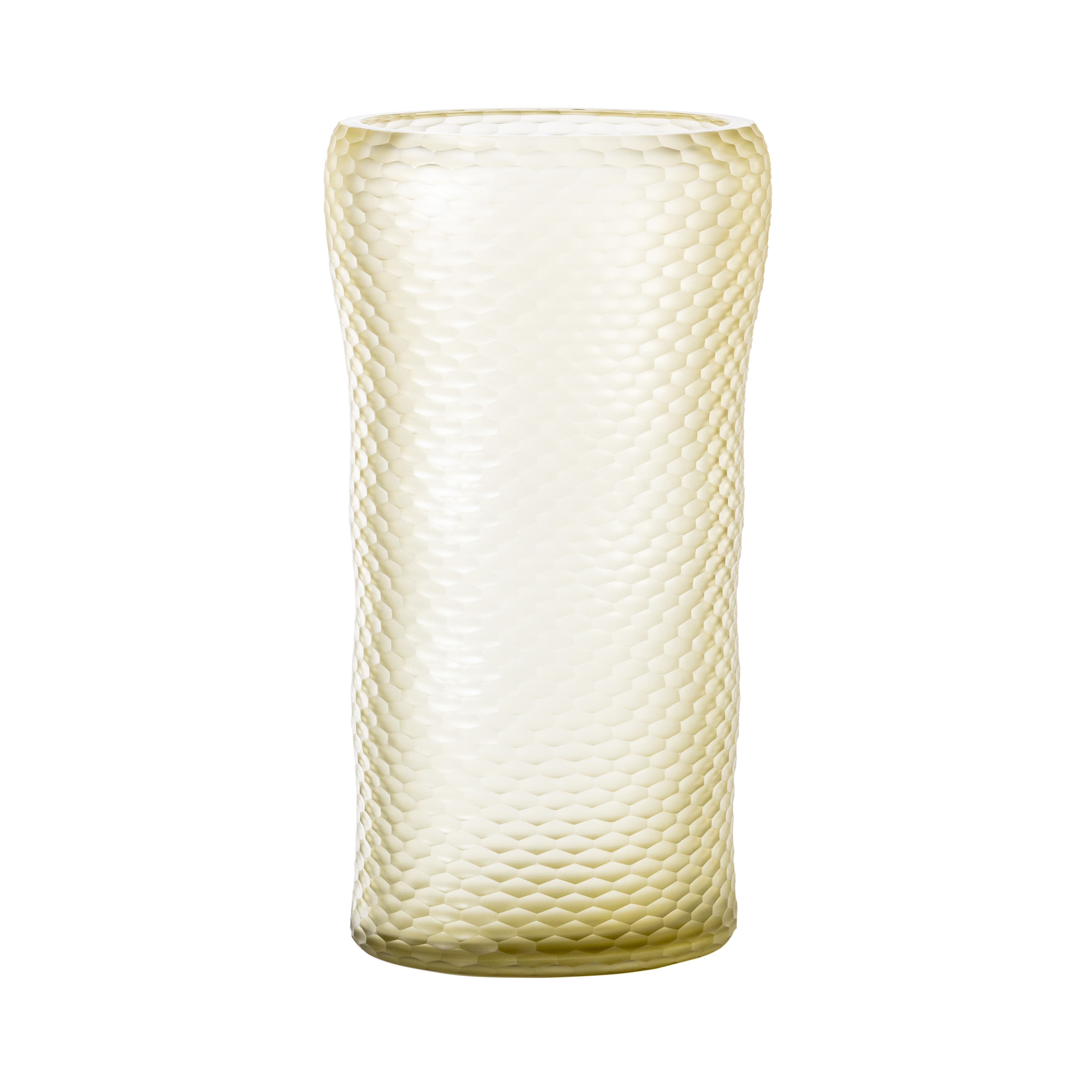 Be inspired by refinement and prestige of our Murano glassware signed by Venini.
Be inspired by refinement and prestige of our Murano glassware signed by Venini.
Request Info
Not linear, but wavy.
Not a smooth surface, but textured.
Small hexagons follow one another and seem to form an irregular shape with the beauty of ones born from nature.
Like a honeycomb.
Or ancient handmade works on textiles.
Inspired by nature, designed by Carlo Scarpa, cold-carved by master glassmakers.
Color

STRAW YELLOW

MADE IN ITALY

Collection

BATTUTO A NIDO D'APE

Processing Technique

Beaten, Blown

Height

45,5 CM

Depth

8 CM

Diameter

23,00 CM

Ref.

FT352426000X0C
Shipping times vary depending on product availability. Delivery of purchased products takes between 48 hours and 7 days from the date of order confirmation, depending on product availability. In the case of new launches, shipping times vary from 45 to 60 days. Check the delivery time in the appropriate section.
Designer
Graduated from the Accademia di Belle Arti in Venice, Carlo Scarpa dedicated himself to academic teaching in the same city, holding various positions until 1977.
Scarpa asserted himself as a designer after the Second World War thanks to the creation of some important installations, particularly in Venice: the Paul Klee exhibition for the XXIV Biennale, the Pavilion of Art Books in 1950, and the Italian Pavilion at the XXVI Biennale.
In 1932, he started working for VENINI and was the artistic director of the brand until 1946. After all these years, Carlo Scarpa left an indelible mark on the world of the Fornace (Kiln), due to his design of models that went down in history and his constant search for the most sophisticated techniques.
You might also like
Deco

Napoleone Martinuzzi