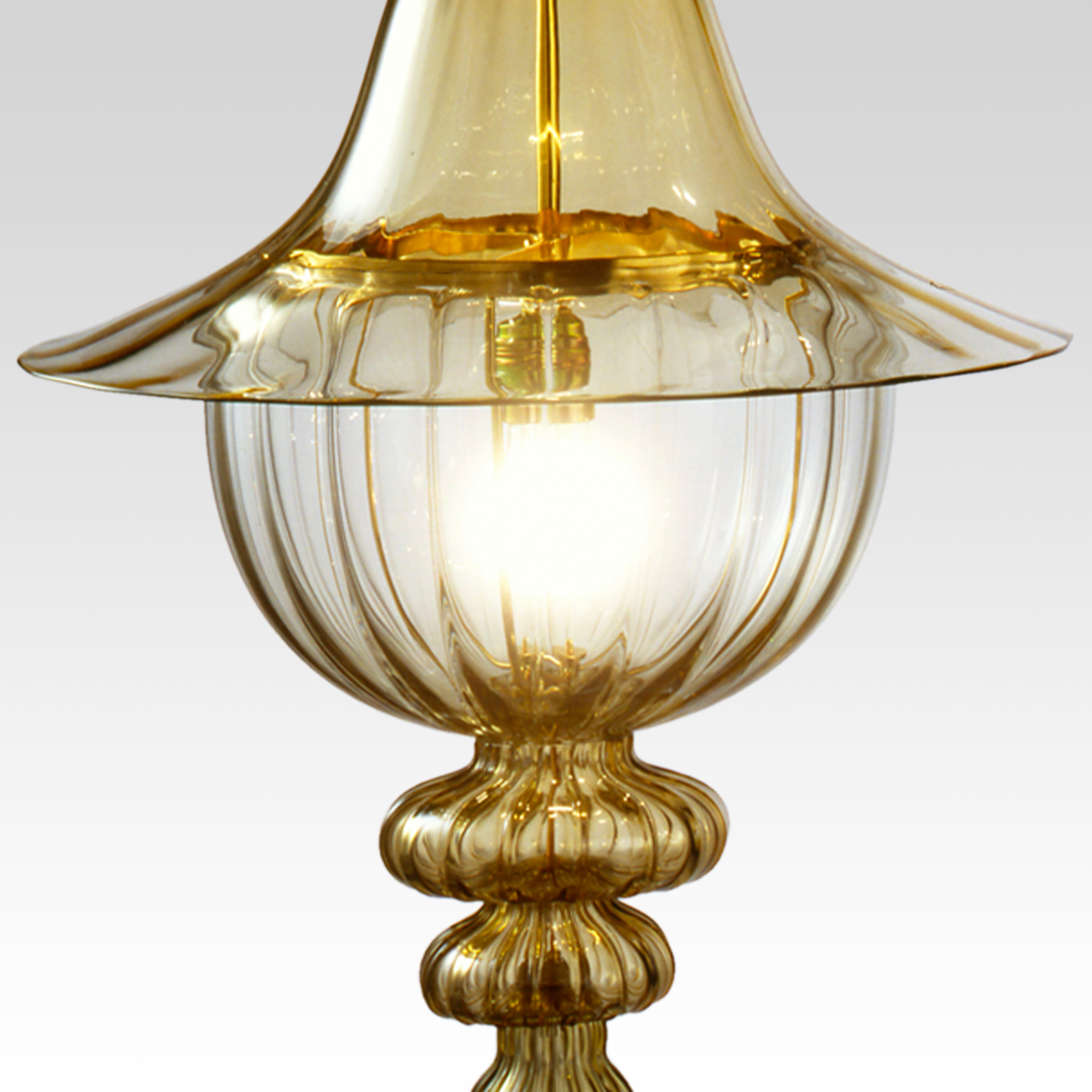 Designer: Napoleone Martinuzzi
Make your space unique with our Murano glass CHANDELIER.
Designer: Napoleone Martinuzzi
Make your space unique with our Murano glass CHANDELIER.
Request Info
Elaborations of the cesendello, or a typical oil lamp of Renaissance Venice, the pendant lamps of the Doge collection, conceived by Napoleone Martinuzzi in 1927, are perfectly suited to traditional interiors as well as contemporary settings.
Color

STRAW YELLOW

Finishing

Golden metal

Ref.

FC383900000E0C

MADE IN ITALY

Height

120 CM

Depth

7 CM

Diameter

50,00 CM

Year

1925-1930

Collection

DOGE

Processing Technique

Blown, Rigadin

Light source

1 x max 12W LED E27
Shipping times vary depending on product availability. Delivery of purchased products takes between 48 hours and 7 days from the date of order confirmation, depending on product availability. In the case of new launches, shipping times vary from 45 to 60 days. Check the delivery time in the appropriate section.
Designer
A sculptor, designer, and entrepreneur in the glassmaking industry, Napoleone Martinuzzi was trained at the Accademia di Belle Arti in Venice.
Gabriele D'Annunzio's favourite, he started creating several works for the latter in 1917.
From 1922 to 1931, he directed the Glassmaking Museum in Murano. Then, he began working for the company Succ. Andrea Rioda and founded "Vetri Soffiati Muranesi Venini & C." with Paolo Venini and Francesco Zecchin, where he became the artistic director.
After an initial period in which he continued working with the artistic concepts of his predecessor Vittorio Zecchin, creating beautiful pieces in hand-blown glass, he started elaborating his own style which derives from his experience as a sculptor.
In 1932, he left VENINI and founded "Zecchin-Martinuzzi Vetri Artistici e Mosaici" with Francesco Zecchin. Here, he created pieces in refined, matt and pulegoso glass with a remarkable plastic effect.